Bay Windows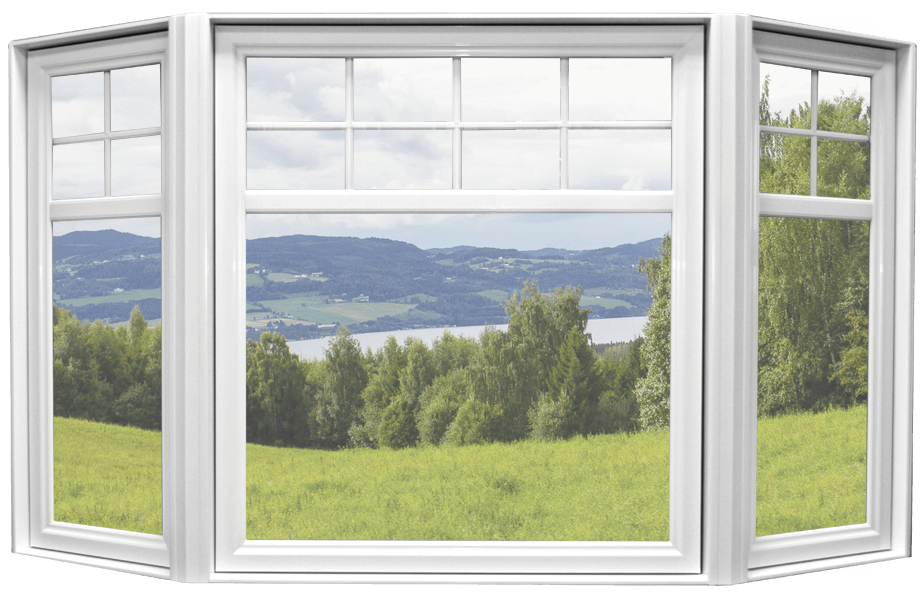 Bay Windows help you combine decoration and performance in your home. Giving a larger space illusion, they are highly efficient in a matter of thermic characteristic but also very elegant.
Bay Window Features
4 1/2″ PVC Bonded Frame
Structural Construction
Multi-Chamber Construction
Double-Glazed Low-E Argon Gas
Triple Weather Seals
High Performance Edgetech© Foam Super Spacer
Interior Window Seat Options
Integrated Brickmould
True Maxim Operators Dual Arm for Sashes over 22″
True Maxim© Folding Handle
Nova© Multi-Point Lock
Smooth Edge, 'One-Click', Easy-to-Remove Screen
High Gloss Finish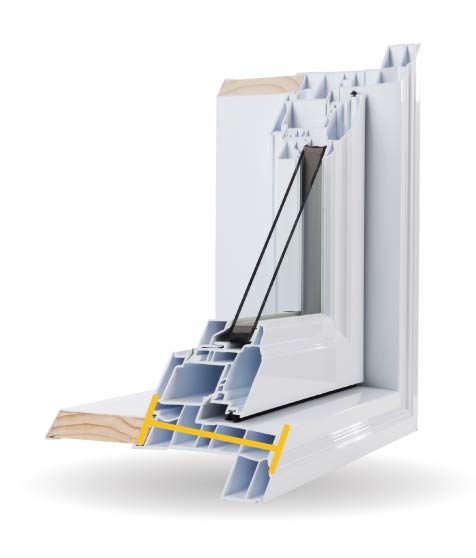 4 1/2″ PVC Bonded Frame
Our 4 1/2″ frame is more solid and lasts longer than the basic 3 1/4″ offered by most window suppliers out there. With our bigger frame, we are able to place the thermal pane more towards the inside of the home providing higher thermal protection as well as more solid product.
Structural Construction
Most multi-paneled windows are built in modules where each section is glued or screwed together. Our windows are built on one solid frame which results in a stronger, more durable window and offers better protection against air and water leakage. This uni-body construction also results in more glass area and less frame being made available in the window.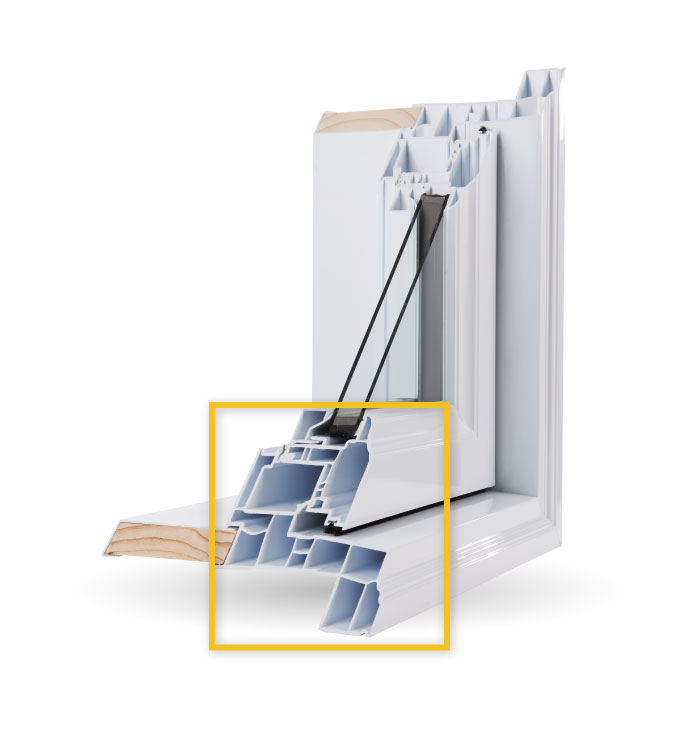 Multi-Chamber Construction
Our multi-chamber construction allows for superior thermal protection and also provides greater overall strength to the window resulting in a more efficient and more durable window.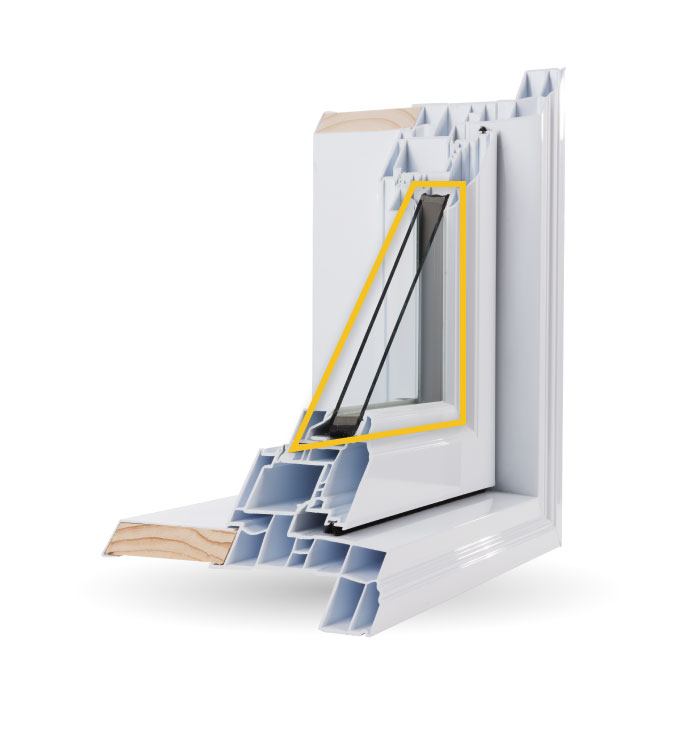 Double-Glazed Low-E Argon Gas
We use Energy Star® certified double-glazed glass units that provide the highest levels of energy saving and home comfort and also provide protection against UV rays.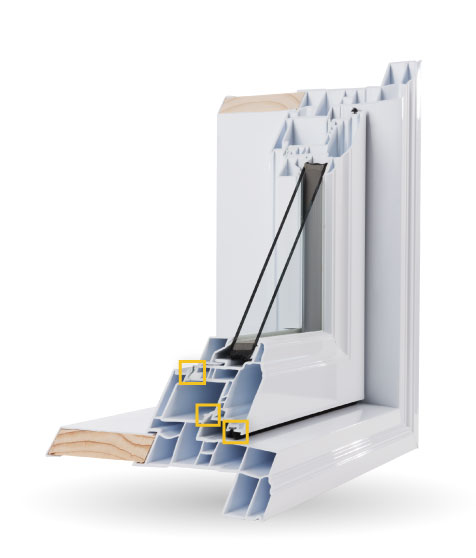 Triple Weather Seals
Our window seal is made up of three continuous layers that wrap seamlessly around the entire window. The co-extruded flexible PVC seals offer the highest degree of protection from air and water infiltration.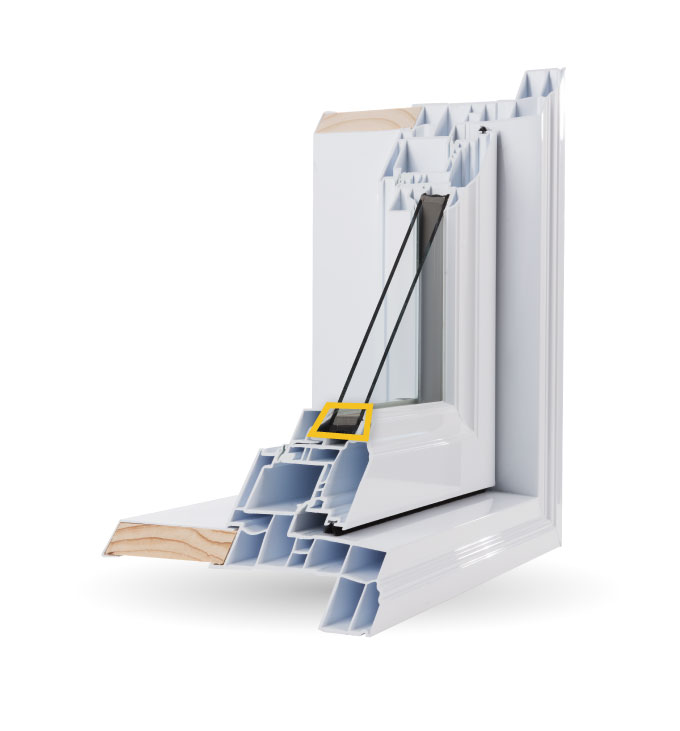 High Performance Edgetech© Foam Super Spacer
This non-metal structural foam spacer provides the lowest U-value among dual-seal systems and the best durability and thermal protection available in the industry.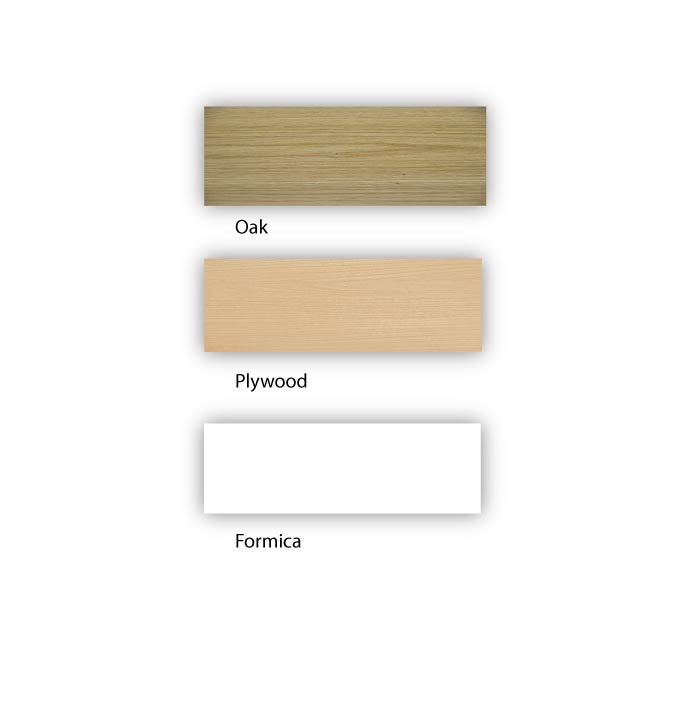 Interior Window Seat Options
Our Bay Windows come with three different options for the interior seat of the window – Formica, Oak and Plywood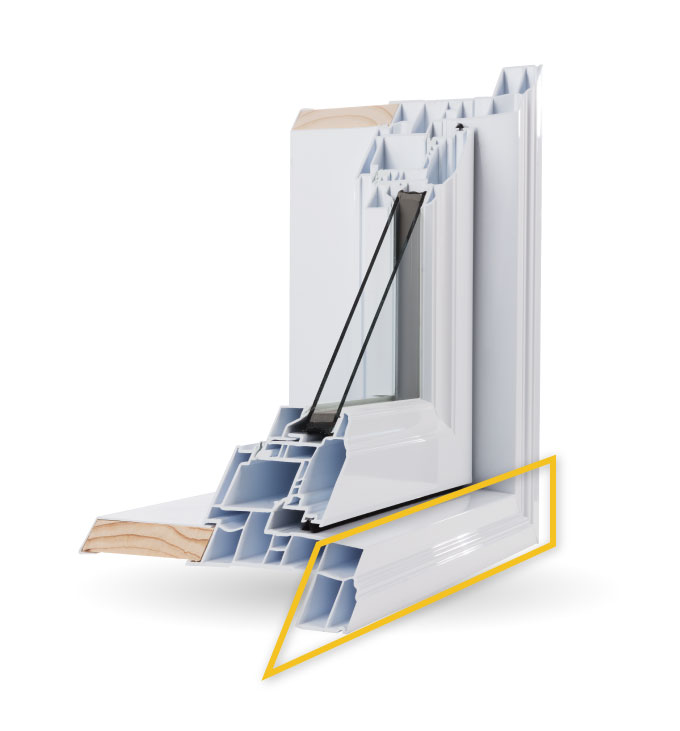 Integrated Brickmould
Our Integrated Brickmould is a superior window finish because it's part of the window structure and doesn't require caulking and capping – this means less chance of water and air leakage.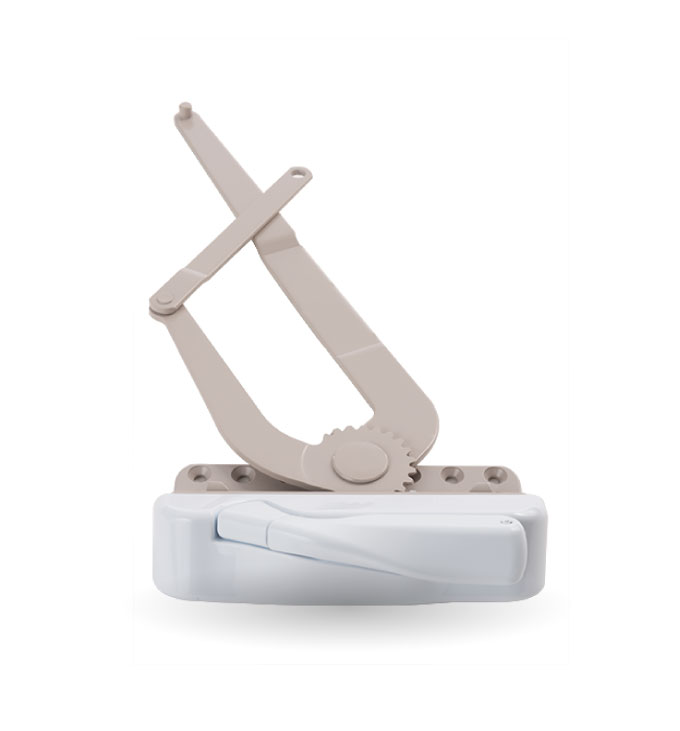 True Maxim Operators Dual Arm for Sashes over 22″
Any sash with a width of 22″ or greater comes with a standard dual arm True Maxim© operator which provides high durability and ease of operation for larger windows.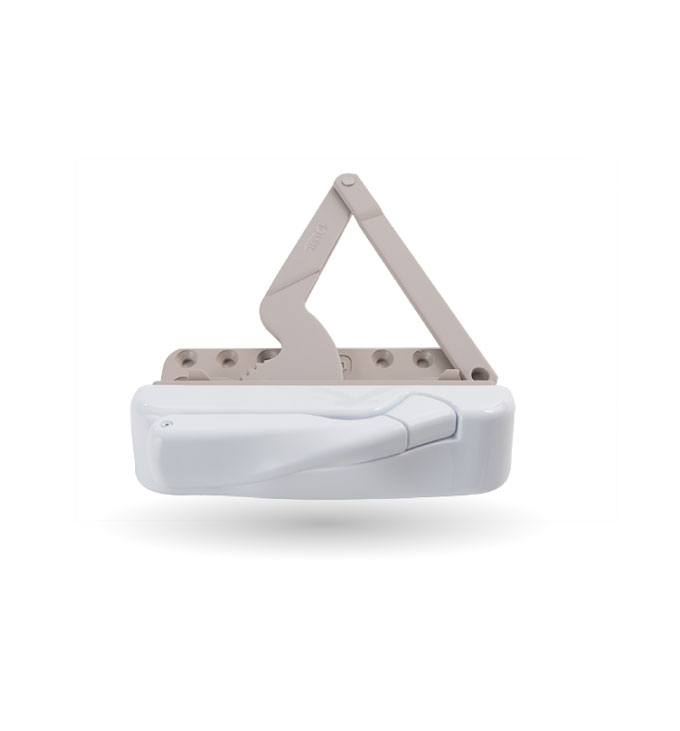 True Maxim© Folding Handle
Our standard True Maxim folding handle has an elegant design and can fold away securely to allow for easy operation of blinds and window coverings.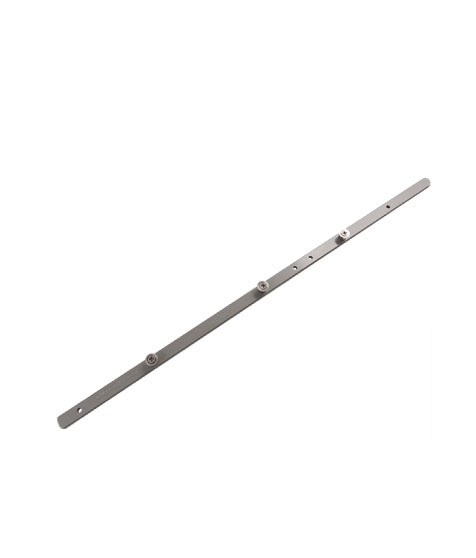 Nova© Multi-Point Lock
Our stainless steel Nova Multi-point locks provide the highest durability possible and are adjustable to ensure better locking performance.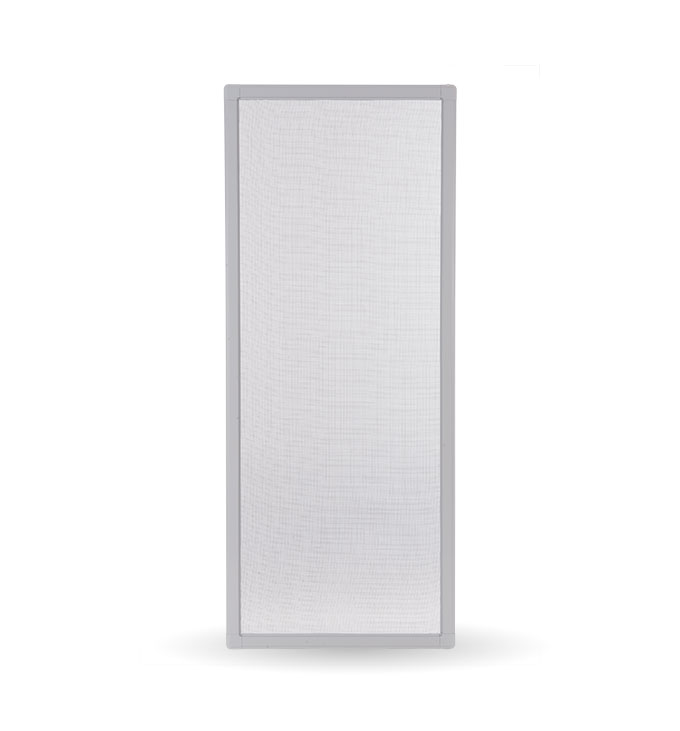 Smooth Edge, 'One-Click', Easy-to-Remove Screen
Our "One Click" screens are the easiest screens to operate in the industry and the elegant smooth edge aluminum finished screens won't warp or break down over time like other screens.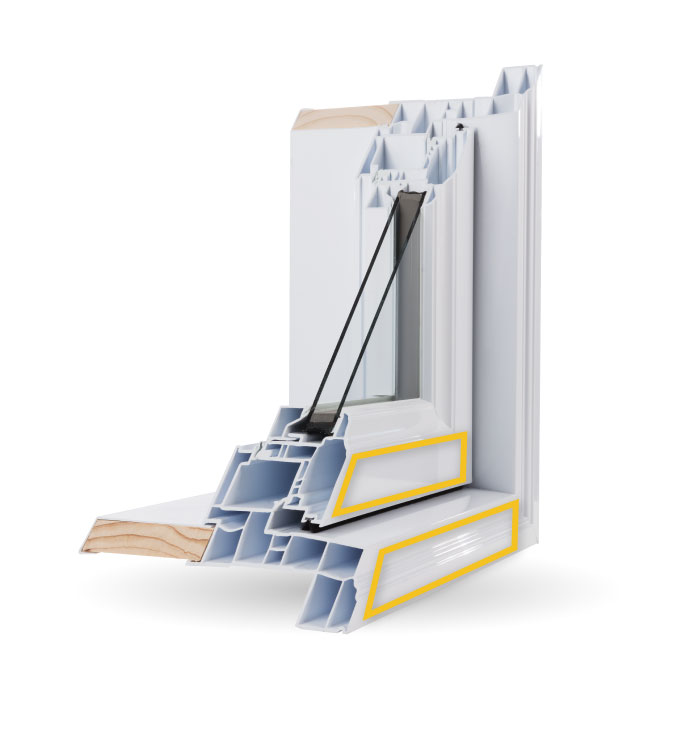 High Gloss Finish
We use the highest grade PVC powder and fabrication techniques which result in a high gloss PVC finish. As a result our windows are easier to clean, more durable and won't fade or yellow over time.
Hybrid PVC and Aluminum Windows
Providing the highest energy performance ratings, our Energy Star® guaranteed windows are offered in Classic White PVC but also in a Hybrid PVC and Aluminum build, displaying a choice of 5 colors. The triple weather seals made against air and water infiltration are also provided as well as a user friendly crank for a simple and easy operating system.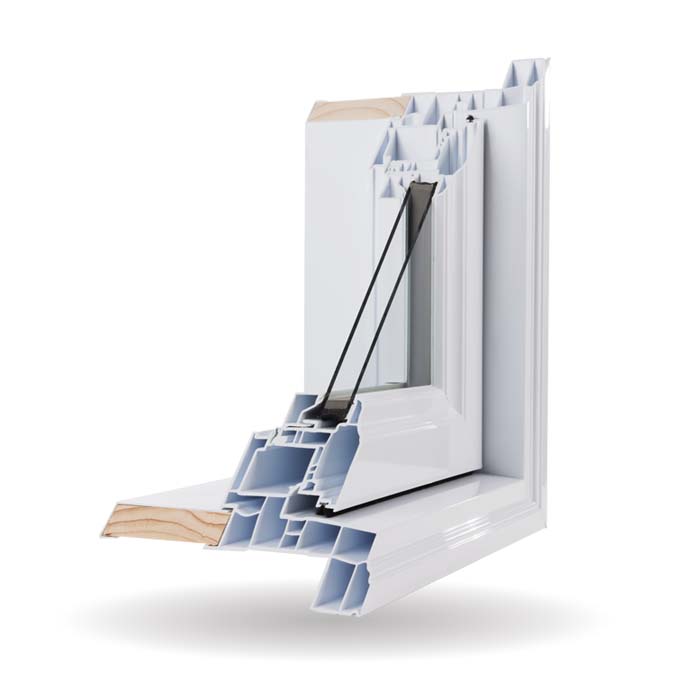 White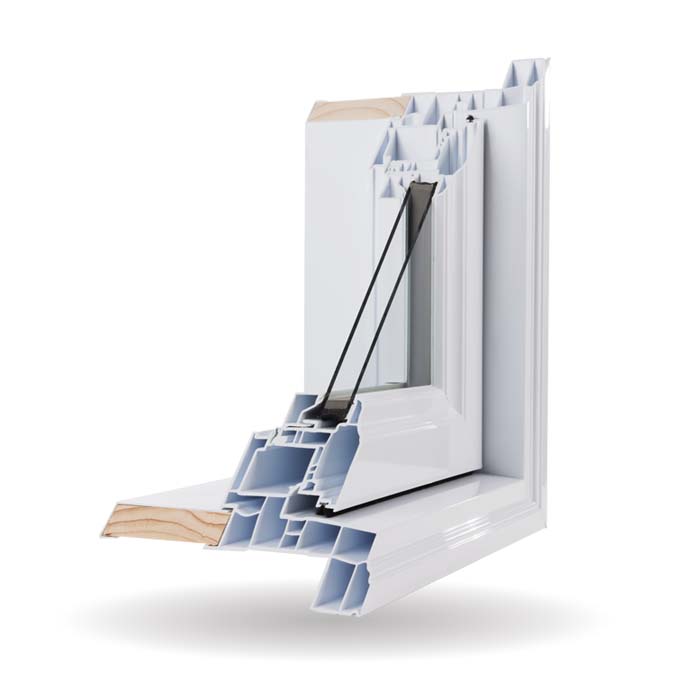 Ivory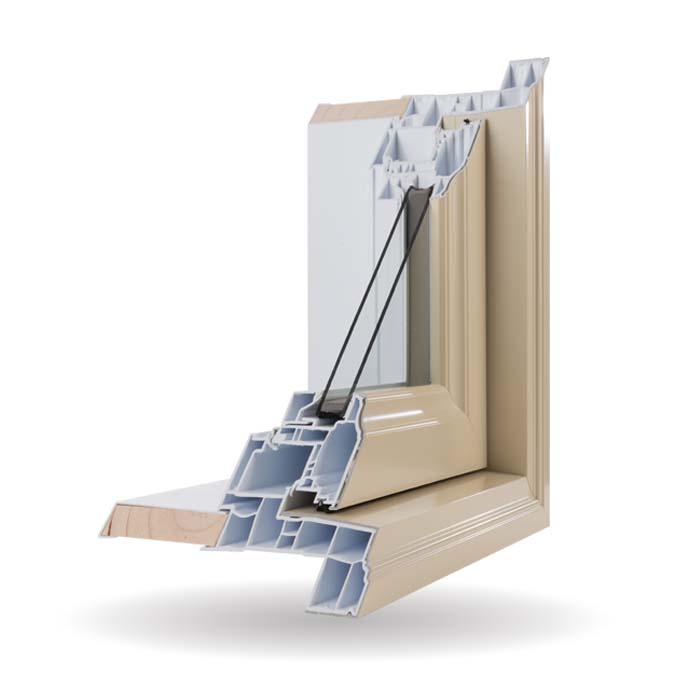 Khaki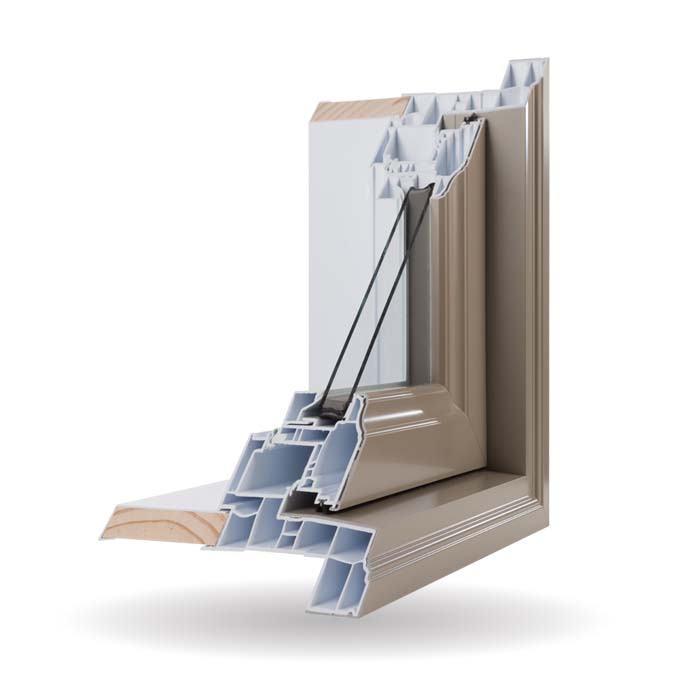 Brown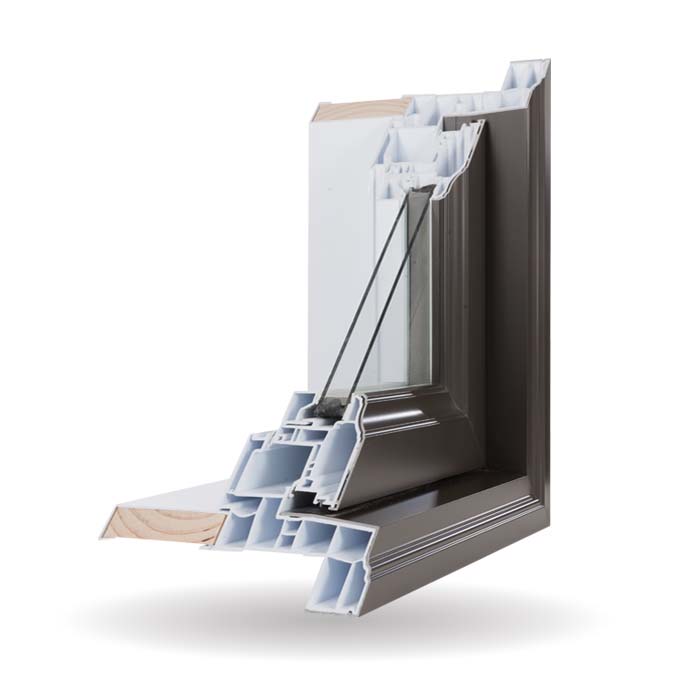 Black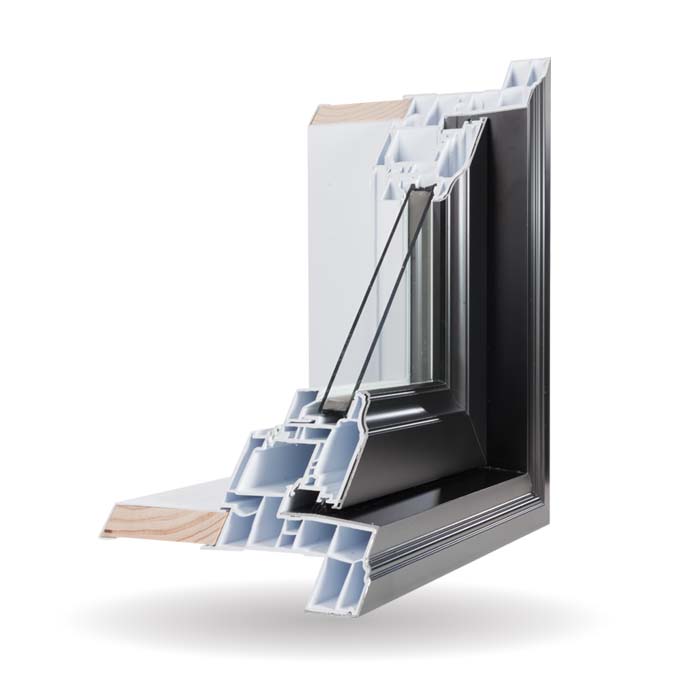 Grille Configurations
Grilles are the added touch that allow you to express yourself. You can choose a grille that reflects your tastes and best suits the style of your property.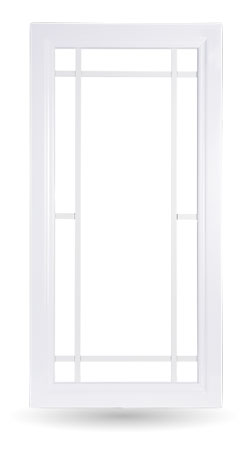 Contour
Contour adds a classic look to your window reminiscent of vintage homes.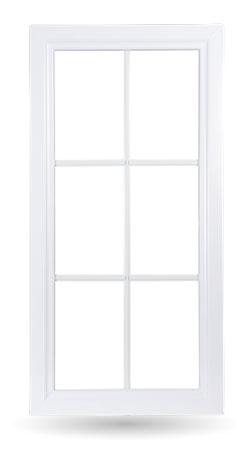 Rectangular
Rectangular is a common grille pattern found in homes built in the 1970's and later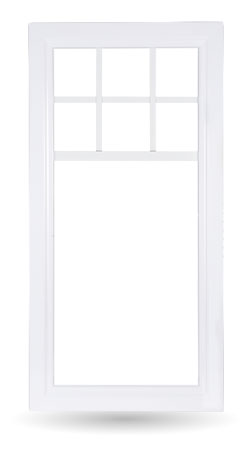 Partial Covering
Partial covering is a new design trend in modern homes where only a portion of the window is covered.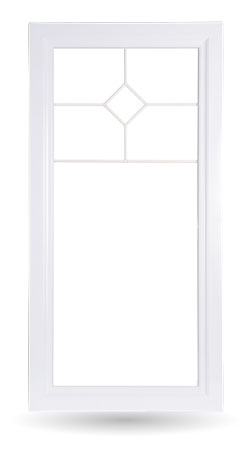 Diamond Grille Pattern
Diamond Grille Pattern is a classic window grille style that pays homage to the craftsmanship found in the colonial homes of the past
Grille Types
A wide assortment of grille shapes and materials are offered to you to allow you to find the perfect match to your home.
Slimline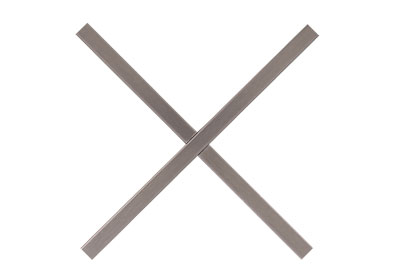 Pewter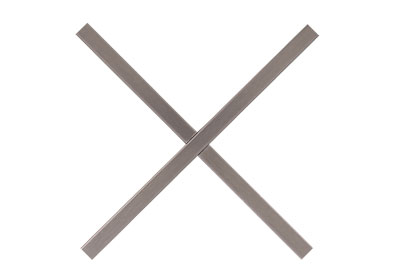 Brass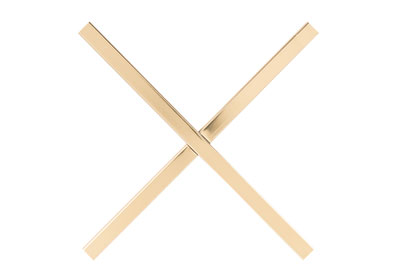 Georgian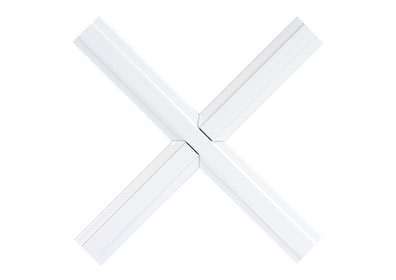 White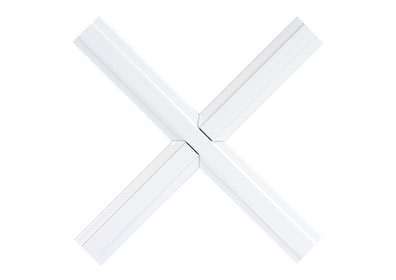 Ivory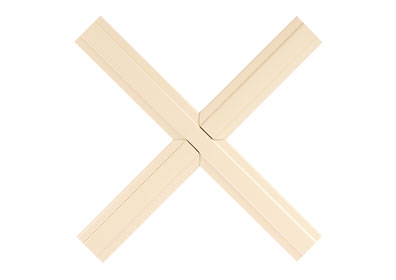 Khaki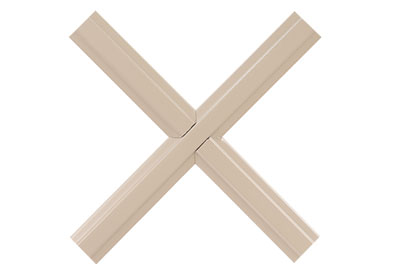 Brown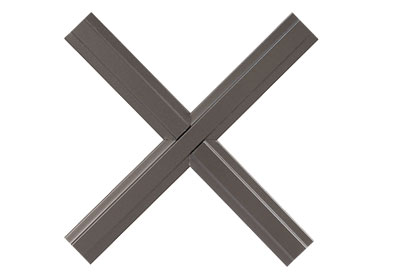 Black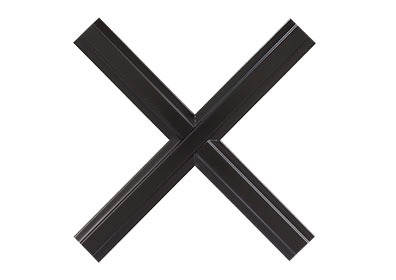 Rectangular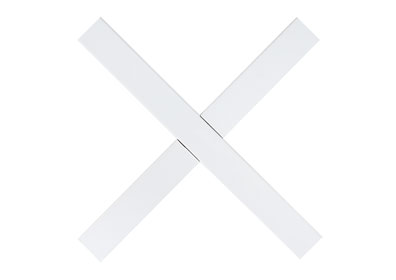 White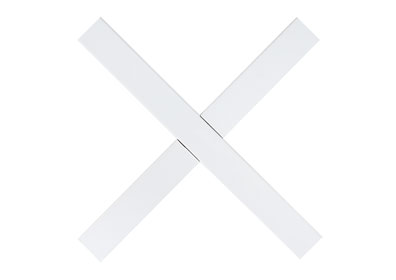 Ivory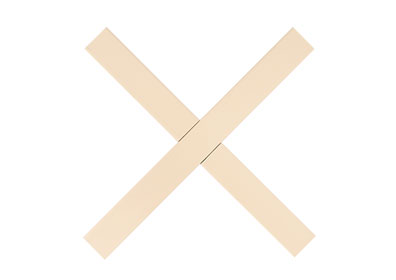 Khaki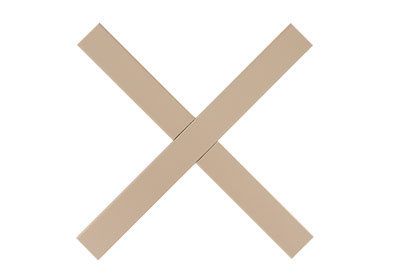 Brown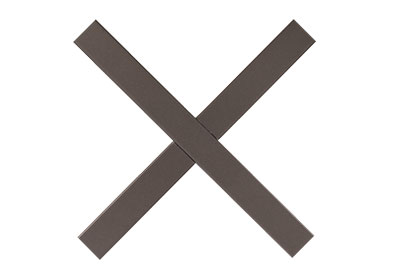 Black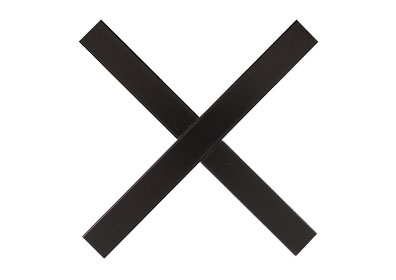 Pencil Bar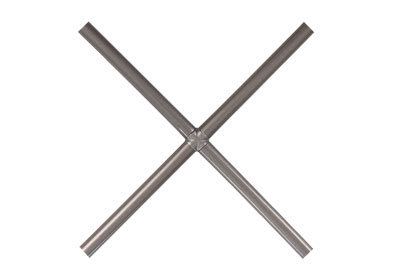 Pewter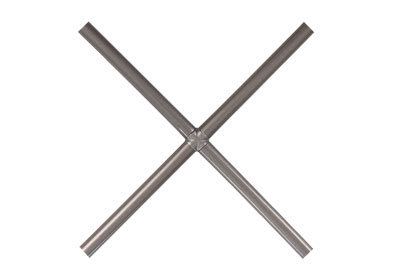 Brass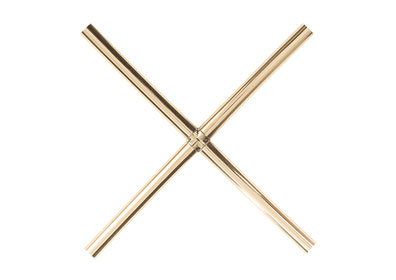 White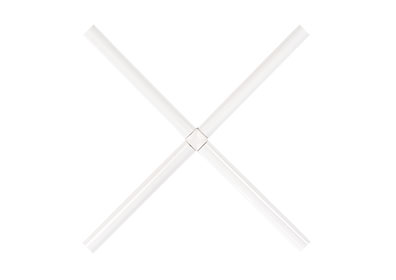 Glass Finishes
Textured or coloured glass ensures privacy while allowing light to penetrate into bathrooms and other rooms requiring privacy. Coloured glass can also be used to complement the design of your home.
Clear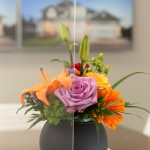 Bronze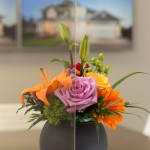 Grey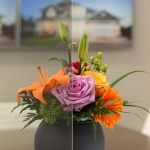 Frosted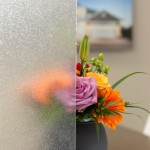 Gluechip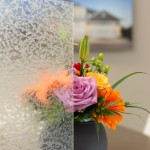 Energy Efficiency
The manufacturing processes of all Energy Star® certified windows and doors sold by Gestion Guitard are audited by an independent accredited certification body and approved by Natural Resources Canada. Our windows and doors carry the Energy Star® label showing the specific climate zone for they are rated for. Our sales team would be happy to provide you with more information about the Energy Star® ratings of our windows and doors.
Gestion Guitard windows / patio doors use Super Spacer Technology, a dual seal, no-metal warm edge spacer system that provides the best thermal conductivity, lowest U-value amongst all dual-seal systems and the best durability available in the industry. Learn More about high-efficiency Energy Star® products .

Ratings
Climate zone map divided into three zones.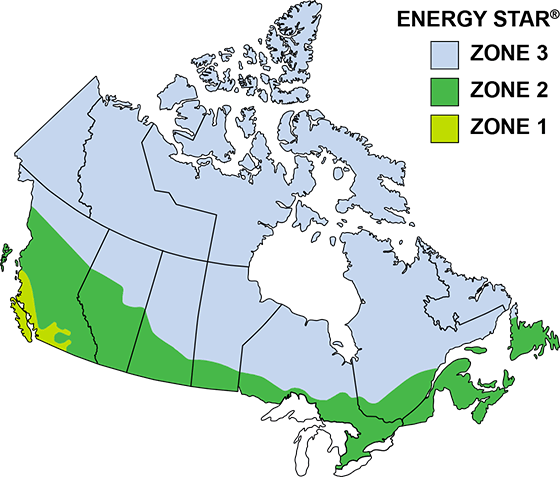 Our Bay / Bow Windows are created using multiple styles of windows depending on the look and feel you wish to obtain. Refer to the Energy Star® Ratings of the style you desire.
Free Quote
Get Your Free Quote
In-home consultation. No obligation.