Energy Star®
Our products are Energy Star® Most Efficient 2023. This means they offer among the best energy efficiency found in our industry.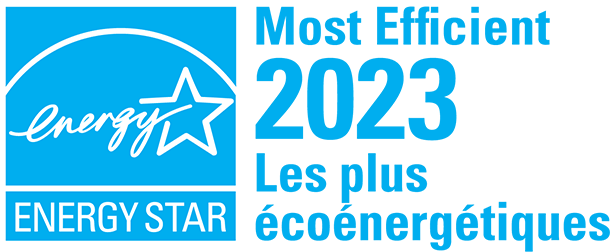 Energy Star® is the brand of energy efficient products in Canada. All our certified products are easily recognizable through their Energy Star® logo they hold. Indeed, these Energy Star® certified products answer to strict specifications in regards to energy efficiency and undergo tests because getting certified.
The Energy Star® Initiative is a voluntary partnership between the Government of Canada and industry to make high efficiency products readily available and visible to Canadians.
Energy Star® certified products meet strict technical specifications for energy performance—tested and certified. They save energy without compromising performance in any way. Typically, an Energy Star® certified product is in the top 15 to 30 percent of its class for energy performance. Saving energy saves you money and reduces your impact on the environment.
More information is available on the Energy Star® website.
Free Quote
Get Your Free Quote
In-home consultation. No obligation.