RénoVert
Get 20% tax return on your renovation project!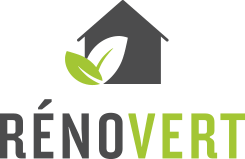 Great News! The period of eligibility for the RénoVert tax credit has been extended to March 31, 2019.
Guitard is proud to take part in the RénoVert program.
The latter is a 20% tax credit put in place to encourage Quebec homeowners to invest in recognized eco-friendly home renovation work that has a positive environmental impact or improves their dwelling's energy efficiency.
You can claim up to $10,000 on amounts exceeding $2,500 and maximum of $52,500 for the replacement or addition of Energy Star® certified windows or exterior doors. Eligible expenses include taxes and works must be installed before March 31, 2019.
The following conditions apply:
The residence has to be the primary residence or an occupied winter cottage, in Quebec.
Surrounding construction that is not attached to the dwelling is not eligible.
The demander must own the property at the time of the demand.
All documents related to the eligible expenses must be kept by the demander for tax credit validations.
Give us a call at (819) 777-6622 or get more information on the Revenue Quebec website .
Free Quote
Get Your Free Quote
In-home consultation. No obligation.